In celebration of Jessica Simpson having just give birth to her first baby girl, WOW! Creations had a thoughtful Baby Swag Bag stuffed with great products delivered for her little bundle of joy.
Check out these Items Included in the Baby Swag Bag:
 Lullaby Lilly's
Lullaby Lilly's provided their unique, handmade baby and children clothing items. Products offered by Lullaby Lilly's include; play mat blankets, infant tutu's & diaper covers, nursing covers, lily pad bath cover, burp cloths, hooded towels, wash mitts, knit caps, coffee & bottle sleeves, swaddlers, soft blocks, owl lovies and gift sets. www.LullabyLillys.com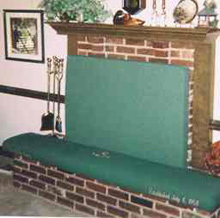 Jack Mat for Fireplaces!
Protect your baby from the hard, sharp corners of your fireplace, including your fire hearth… it is custom-made, fire-retardent, and will give you peace of mind, and protect your new baby! Watch this video, it shows all the benefits (and other great, life-saving tips for the protection of your new baby!
Jack Mat hearth cushions provides a comfortable place to sit and additional seating in your room. It is a child safety seat and furniture all in one. Every Jack-Mat has a sturdy well constructed wooden frame, two layers of comfortable padding and is upholstered with stain resistant fabric. No assembly is required. Easy to install and remove. Monogramming is also available. www.jackmatllc.com
 Games For Dames
Games For Dames provided an entertaining game for Jessica and the other Moms to have fun with playing at the baby shower called, "What's a DAME to Do?!". This light hearted game questions the ladies what they would do in different hilarious 'dame dilemmas' and is great fun at all girly get-togethers. www.GamesForDames.com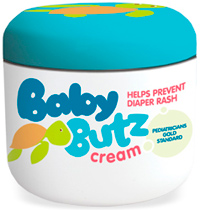 Baby Butz Cream
Baby Butz diaper rash cream is a 100% natural product created by a mother to relieve and prevent diaper rash on sensitive baby skin. Be sure that no toxic chemicals or painful alcohol will be applied to your loved one's bottom because this product is both safe and effective at soothing diaper rash. www.BabyButz.com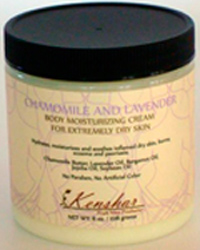 Kenshar Fruit Vine Products
Kenshar Products presented their all natural Chamomile and Lavender for Extremely Dry Skin. This body moisturizing cream for dry skin hydrates, moisturizes and soothes inflamed dried skin, burns, eczema and psoriasis. This product is made with chamomile butter, lavender and bergamot oils, for their antiseptic properties, and chamomile and lavender moisturizing lotion absorbs into your skin.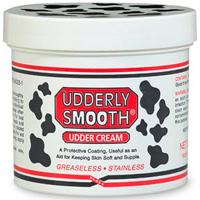 Udderly Smooth Udder Cream
Udderly Smooth 'Udder Cream for Dry Skin' was also supplied in the gift bag. This product contains rich moisturizing ingredients not found in your average moisturizing lotion. Udderly Smooth is recommended for use on dry or cracked skin, diabetic foot care and as a facial or general moisturizing lotion.www.UdderlySmooth.com
AromaEarth Perfume
AromaEarth added a bottle of their newest perfume, Cali Blue, to the gift bag. Cali Blue is a clean and crisp blend of California florals and citrus with an amber vanilla base, for a unique aroma that reminds you of California coastal beaches.
WOW! Creations
WOW! Creations organized this great Baby Swag Bag for Jessica Simpson and her new born baby girl. WOW! is a LA based creative marketing and publicity company specializing in creating Celebrity, VIP Gift bags filled with high-end consumer products for Hollywood Award Shows, Film Festivals, Beauty Pageants, Charity Events, Sports Events, Individual Gifting Experiences and Launch parties for emerging companies. www.WOWcreationsMedia.com
check out this video of Jack Mat and other life-saving ideas for your baby…

Wait! Don´t forget to Subscribe for Free!
Main Feed | What is RSS?
Enter your E-mail below to Subscribe

*
No spam
|
Privacy Policy
We will not sell or distribute your e-mail address to anyone else.
Written by Staff Writer