by Helen M. Ryan with AJ Ogaard
Earning what you're really worth should be easy, but if you find yourself struggling to earn enough money just to 'get by', take advice from someone who's been there and beyond: Brian Tracy.
Tracy knows a thing or two about prosperity. From dropping out of high school and struggling to make ends meet, to running a $256 million company before launching into personal development, business training and consulting, Tracy has started from the ground up more than once. In each new job and industry, Tracy taught himself the ropes by studying hard—sometimes for months—before moving up the ranks. "I began studying everything I could, about every field I was in.  As a result, I started at the bottom and rose to the top of every company or business that I worked in."
Earn What You're Really Worth
Tracy shares what he's learned in his latest book, "Earn What You're Really Worth". He explains how you can be everything you want to be, earn what you're really worth and offers tips on taking control of your life. This is a book that has in essence taken three decades to write, and Tracy shows you what you need to do to be truly successful.
Covering  the new rules for success, promotion, influence and achievement in an easy-to-read and straightforward fashion, Tracy makes success very doable. His philosophies are simple and his methods proven by his own success. Not a fan of "get rich quick" schemes, Tracy outlines the simple steps you need to take to become a real, solid success, advance your career and make more money than you ever thought possible.
From taking personal responsibility, changing with the times, the laws of the universe and altering your mindset, Tracy encourages people to adopt behaviors of successful people—not failures; to provide exceptional service; to build solid relationships; and learn everything you can. Your life, according to Tracy, is exactly where you want it to be. If you want it to be different…change it.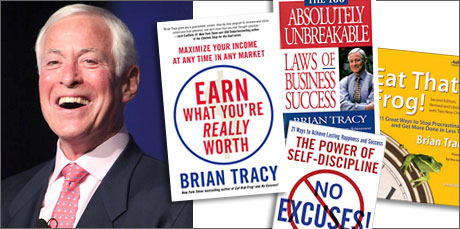 "It doesn't matter where you are coming from", says Tracy. "All that really matters is where you are going".
Author of more than 45 books, Tracy currently runs three companies with operations worldwide, has spoken to millions through workshops and seminars, and has visited 80 countries on six continents. Married with four children, Tracy places great importance on family. "Everything other than this is really insignificant in the great scheme of things".
Words of Wisdom from Brian Tracy
Taking a break from his busy schedule, Tracy answered some questions about life, business, and his new book.
HELEN M. RYAN FOR LATP:  What inspired you to write "Earn What You're Really Worth", in comparison to your previous books?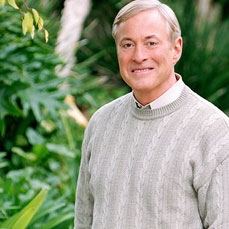 BRIAN TRACY: My passionate, burning conviction is that each person is capable of achieving vastly more, and earning vastly more than they are today. I have been working on my book, "Earn What You're Really Worth," for 30 years.  It explains in detail exactly what the average person has to do to earn two or three times as much as they are earning today, by offering and rendering greater value than they ever have before.
LATP:  What put you on the path to helping others (personally and professionally)?
BT: When I was a young man, working at laboring jobs, missing meals and broke most of the time, I discovered a great truth: "You become what you think about most of the time." The second thing I discovered was that "You can learn anything you need to learn to achieve any goal you can set for yourself."
I began studying everything I could, about every field I was in.  As a result, I started at the bottom and rose to the top of every company or business that I worked in. It was like a miracle.
LATP:  Who did you admire or look to for inspiration when you were first starting out?
BT: I first began with the books of Napoleon Hill, Norman Vincent Peele, and others.   Later, I migrated to Peter Drucker, Ludwig Von Messes, and hundreds of other thinkers, writers and teachers who had discovered the "real" secrets to success and had written about them so clearly.
LATP:  What else would you like to share?
BT: I would only like to say that each person has enormous reserves of untapped potential.  The average person has more potential than they could use in 100 lifetimes.  If you were to tap into your potential by setting clear goals and making clear, written plans, you would accomplish more in the next year or two than the average person accomplishes in a lifetime.  And I hope you do.
For more information on Brian Tracy, visit www.briantracy.com
—
Helen M. Ryan is a freelance writer. Follow her on Twitter at @aspinchick, or stop by www.HelenMRyan.com.