The 16th Annual Los Angeles Film Festival (LAFF) officially kicked off on June 17 with a red carpet premiere of "The Kids Are All Right," but the Fest has many other events and promotions happening as well. Netflix, ZonePerfect Nutrition Bars and MacroView Labs each have their own unique announcement for those attending and covering the Festival.Netflix helps filmmaker 'find his voice'
Netflix Inc. announced its "Netflix FIND Your Voice" competition in January of 2009. The contest received more than 2,000 applications and enlisted the help of a judging panel consisting of accomplished industry individuals like Josh Brolin, John Sayles, Dustin Lance Black, Bruce Cohen, Dan Jinks and Stephanie Allain. Winner Philip G. Flores was chosen to make his film dream become a reality.
He wrote and directed his first film, "The Wheeler Boys" after the competition awarded him with a prize package worth more than $350,000, including donations from Panavision, Kodak and Deluxe Entertainment Group.
A USC film school graduate, Flores' idea for "The Wheeler Boys" revolves around a high school freshman named Ted who discovers that his current crush is the object of an ill-advised school contest by his peers.
Netflix, in association with non-profit organization Film Independent (FIND), is giving the more than 13 million Netflix subscribers (and non-members) a chance to view the film starting at 8 p.m. PST on June 25 until 8 p.m. PST on June 27. Visit www.netflix.com/findyourvoice to watch the piece or attend the official Festival screening.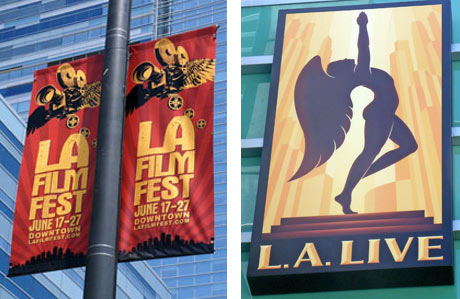 Festival Sponsors include ZonePerfect, Kodak and more
Film Independent announced its Premier Sponsor for the 2010 LAFF to be ZonePerfect Nutrition Bars, with Principal Sponsors in Kodak and Subaru. For the fifth year in a row, title sponsor is The Los Angeles Times, producing the official Festival Film Guide, available throughout the event.
As the premier sponsor, ZonePerfect Nutrition Bars is hosting the aptly named ZonePerfect live.create lounge, found at the Festival Village. Featuring the works of many Los Angeles-based singer/songwriters and artists, the lounge gives everyone a chance to meet and is open to the public from noon to 4 p.m. on June 18-26.
Kodak is bringing back its Festival programs, Kodak Speed Dating and Kodak Focus. Kodak Speed Dating is open to all and was formed to give industry individuals a chance to conduct one-on-one meetings, and Kodak Focus this year will feature cinematographer Rodrigo Prieto ("Brokeback Mountain," "Wall Street: Money Never Sleeps") as he discusses his works.
Other sponsors include Stella Artois, Tchnicolor, American Airlines, Regal Cinemas, Coca-Cola, Canon USA, McDonald's, Clear Channel, the JW Marriott, DLP Cinema and The Standard hotel.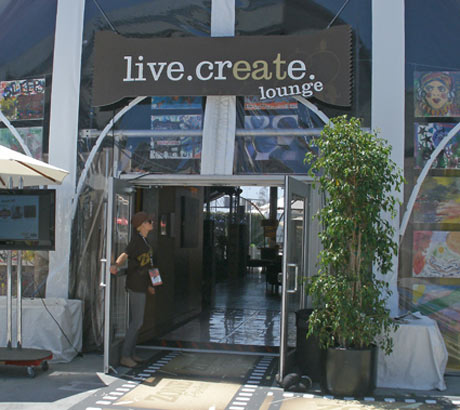 Need to navigate the Festival? There's an app for that!
The San Francisco-based mobile software company MacroView Labs has created an official LAFF application for cell phones and mobile devices free for users. The app gives Festival attendees updates, news items and information on events surrounding the Festival.
"The Los Angeles FilM Festival app is an entertaining and a simple way to engage our audiences, encourage an online dialogue, and enhance their festival-going experience," said Festival Director Rebecca Yeldham. "It's also the perfect method of helping attendees navigate our new Festival footprint downtown."
Available for download at the Apple iTunes Store, as well as for Android phones, some Blackberry phones and other smartphones at: http://app.lafilmfest.com.
For more information regarding the Festival, visit www.LAFilmFest.com.
Wait! Don´t forget to Subscribe for Free!
Main Feed | What is RSS?
Enter your E-mail below to Subscribe

*
No spam
|
Privacy Policy
We will not sell or distribute your e-mail address to anyone else.
Written by Mandy Rodgers