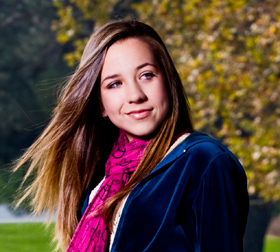 Teen actress Taylor Marie Atelian has essentially grown up in the spotlight, charming audiences for the past eight years of her life on television. What happens now after "According to Jim" ends its run?
After growing up in the TV spotlight for the past eight years of her life, teen actress Taylor Atelian is saying goodbye to all she has known. At just five years old, Taylor landed the role of Ruby, the precocious and spirited daughter of Jim Belushi on the successful ABC television series "According to Jim."  It was the first series she had ever auditioned for, and she impressively landed the role after one audition. Taylor has been awarded for her hard work on the show, receiving nominations at the 2002, 2003, 2004, and 2005 Young Artist Awards for Best Performance in a TV Series (Comedy or Drama) – Young Actress Age Ten or Under.         
Now as "According to Jim" airs its eighth and final season, Taylor is excited for what is coming up next in her career. She plans to use her dancing, acting, and singing skills in her next project, an all girl "tween" group called Pink-E-Swear. With their debut album recorded and a television pilot written, the girls are currently pitching their projects to both record labels, and select television networks. Many are calling them the next Cheetah Girls…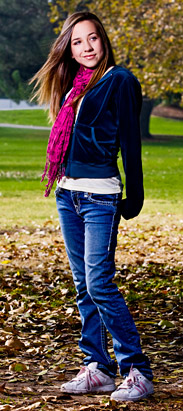 LAsthePlace.com got to ask Taylor some questions about what's up in 2009…
LA's The Place: Were you excited about season eight?
Taylor Atelian: Yes and it was really fun!
LATP: Of the whole cast, who are you the closest to?
TA: Probably Billi Bruno. She plays my little sister, and we have been close since the first day we started the show. When people who don't know us ask if we are sisters, we say yes.
LATP: How have you grown throughout the series?
TA: It was weird growing up on camera, but it was fun. I think I have grown a lot in my acting ability as well. I am excited about what lies next.
LATP: Tell me about your girl group Pink-E-Swear. It's already growing a buzz!
TA: We are an up and coming tween girl group and we each have our own genre of music. I am the pop girl, Sydney is the rocker, KC is the country girl, and Saige is the hip hop girl. We have recorded about 15 songs, and we have a TV show in the works. We are all really close, and good friends. I can't wait to push this project. Check our Myspace out at www.myspace.com/pinkeswear.
Photo credit Arpit Mehta