Fresh off his Amazon bestseller, "Energy Leadership", author and sought-after speaker Bruce D. Schneider is delivering his widely popular Unlimited Potential Seminar in Los Angeles on January 21st. Bruce D. Schneider is the founder and CEO of the Institute for Professional Empowerment Coaching (iPEC), best selling author, Master Certified Coach, dynamic keynote speaker and creator of the transformational Core Energy Coaching. Bruce's life was almost over at the age of 18. In 1978, a late-evening highway encounter with a drunk driver left him on his deathbed. Miraculously, he not only survived this horrific accident, but against all odds, went on to a complete recovery. This incident led Bruce on a journey of self discovery and enabled him to find his true life purpose.
On January 21, Bruce D. Schneider will share "The 5 Secrets of Successful People Everywhere" and give an extraordinary and life-transforming seminar. In just two and a half hours, you will gain the insight needed to create your own miracle. You will learn the secrets of effortless high performance, have more energy for all the things you want to do, identify what is holding you back from greater success, step back and see things from a new perspective and wake up felling happy and looking forward to your day-without worry or stress about what you "have to do."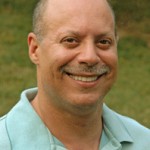 On January 21, 2009, The Unlimited Potential Seminar will be held at the Embassy Suites LAX North, Los Angeles. The event will be held from 7:00 to 9:30. Change the way you live and work, forever!
Learn more and register at www.ipecseminars.com
Read our editorial on Bruce D. Schneider here…
Wait! Don´t forget to Subscribe for Free!
Main Feed | What is RSS?
Enter your E-mail below to Subscribe

*
No spam
|
Privacy Policy
We will not sell or distribute your e-mail address to anyone else.
Written by Duke James