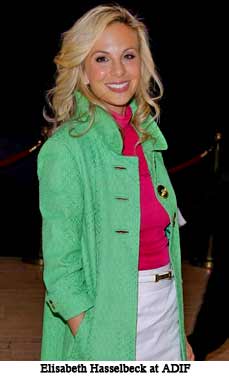 In New York Mother's Day came early this year, or at least the party did. On May 6, Hollywood's elite flocked to historic Grand Central Station to help celebrate the opening of the A Diamond Is Forever Floral Spectacular. The chic event was commissioned in honor of mothers, and was designed by celebrity floral designer, Antony Todd.
Located along the Vanderbilt Hallway Overpass inside Grand Central Station, Antony stunned the crowd with his installation of over 24,000 long stem red roses spelling out A Diamond Is Forever. While you can imagine its beauty, the Floral Spectacular is also quite meaningful. By using roses as the material for the installation, Antony illustrates the idea of the temporary versus the permanent. While roses age, diamonds transcend the consequences of time.
To honor Antony Todd and his work and artistry, A Diamond Is Forever hosted a small, intimate, star-studded luncheon. At the table overlooking Grand Central Station's Main Hall, faces of celebs like Diane Kruger, Lake Bell, Margherita Missoni, Tory Burch, Natasha Richardson, Coca Rocha and Elisabeth Hasselbeck looked over the Floral Spectacular amidst a sea of flowers and diamonds.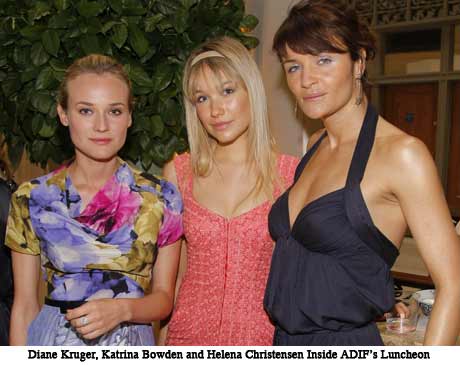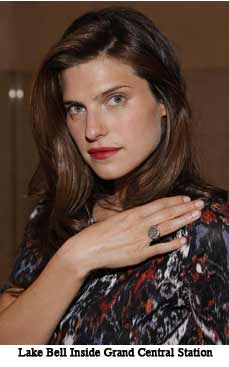 As part of the festivities, A Diamond Is Forever is also giving away a diamond gift each day for three days – a 3 Stone Diamond Necklace worth over $5,000. Starting Wednesday, May 7th through Friday, May 9th, visitors to Grand Central Station can pick up one of 1,000 roses being handed out daily by A Diamond Is Forever for a chance to win. Everyone who picks up a rose will get a code that they can then enter online at www.adiamondisforever.com for a chance to win. But If NYC seems a bit out of the way, you can also register at www.adiamondisforever.com for a chance to win the ultimate, timeless treasure.
Wait! Don´t forget to Subscribe for Free!
Main Feed | What is RSS?
Enter your E-mail below to Subscribe

*
No spam
|
Privacy Policy
We will not sell or distribute your e-mail address to anyone else.
Written by Julie Lipson