By Susie Salva
Boston, Massachusetts based rock/emo/alternative rockers Boys like Girls have put forth a very likable debut CD, self-titled on Red Ink/Columbia records. Boys like Girls songs have infectious tunes, memorable melodies, catchy choruses, and intriguing lyrics. This band has more hooks than a knitted sweater. The band recently won Spin.com's coveted "Artist of the Year," honors and one of Alternative Press's 100 Bands You Need to Know in 2007. This disc is one of the best and most exciting bands of '07.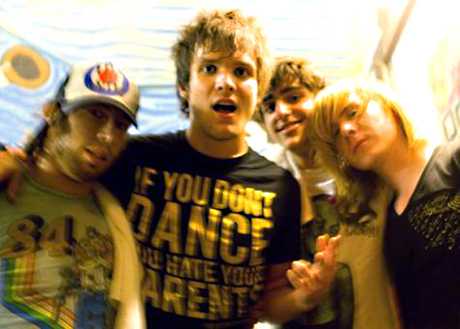 Between its emotionally-charged rock that isn't afraid to wear its heart of its sleeve,and a good pop hooks that speaks volumes to anyone who has loved—and maybe got their heart bruised in the process.
Boys like Girls is comprised of Martin Johnson (vocals, guitars), Bryan Donahue (bass), John Keefe (drums), Paul DiGiovanni (guitar). Produced by Matt Squire (Panic! At the Disco) Boys like Girls has spent 31 weeks on both the Billboard Heatseekers Top New Artist chart (peaking at #9) and SoundScan Alternative New Artist Sales chart (peaking at #4).
"The Great Escape," the first track off this impressive disc kick starts the CD by contending to buck authority and the feeling of freedom gained by making your own rules. This song with it's youthful enthusiasm is the first single from the self-titled CD was one of America's Top 5 Most Added records at Top 40 during its first week at radio.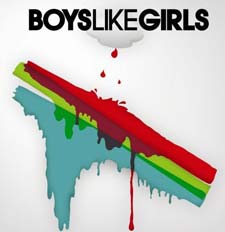 Energetic, emotional and real, the album progresses through the lust-for-life urgency of "Five Minutes to Midnight," energetic love anthem, "Hero/Heroine" which is self-explanatory, to more intense pop ballads of "Learning to Fall" and "Broken Man." To an active listener the album plays out with the ups and downs of a new relationship, charting the story of youth, love, adventure — and the loss and heartbreak that is sometimes a byproduct of putting yourself on the line. You can hear a little story within the track listing," says Martin Johnson. "It starts with this song that's about moving on and getting out of town, 'The Great Escape' and goes through to 'Holiday' which is about asking who I am and starting over. It's basically a couple of years in my life."
"I like to listen to music that makes me feel a certain way—either it reminds me of something important that happened or a certain time in my life," says frontman Johnson. "If kids are feeling that way about our songs, I couldn't ask for anything more. Catch them on the Warped Tour this summer. Check them out at: www.boyslikegirls.com or www.myspace.com/boyslikegirls. You can vote for them to play 10 minutes longer at the Warped Tour throughout this summer.
*****
Wait! Don´t forget to Subscribe for Free!
Main Feed | What is RSS?
Enter your E-mail below to Subscribe

*
No spam
|
Privacy Policy
We will not sell or distribute your e-mail address to anyone else.
Written by Susie Salva