Do you spend countless hours researching the hottest restaurants, newest spas, and most relaxing getaways only to find yourself at the drawing board when it comes to making a decision on what to do, or where to go?? Well, your luck is about to change with a little assistance from Lavish Lifestyles, LLC.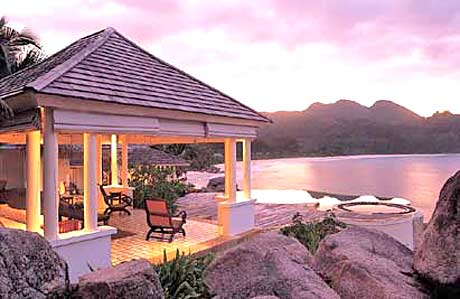 Lavish Lifestyles is a luxury personal concierge company specializing in arranging one-of-a-kind experiences for you and your significant other based on your personality, interests and taste. This concierge has taken personalized service to the next level. As a policy Lavish Lifestyles will not recommend any service or establishment that has not been personally utilized by a member of its staff. Therefore, you can relax and rest assured your expectations will be met.
Didn?t we tell you, your luck was about to change? Through Lavish Lifestyles you are not only saving time by simplifying your life, you are adding more excitement, which in turn helps to keep your relationship fresh.

Here is an example of one of the many fabulous experiences Lavish Lifestyles has created for its members. Imagine?. a chauffeured luxury car arriving at your home whisking you and your significant other off to the beach where you are treated to a couples tandem massage as you relax to the sound of the ocean. What a way to spend a Saturday afternoon! Did I forget to mention, a small cabana is set up on the beach complete with a personal chef preparing a three-course meal consisting of your favorite cuisine. ?

If you are thinking well that sounds great, but I am single, don?t worry as Lavish Lifestyles also creates unique experiences that can be enjoyed with friends or solo. Lavish Lifestyles customizes each experience to fit your budget and taste. Allow Lavish Lifestyles to turn an ordinary day into an extraordinary experience. You can visit Lavish Lifestyles at http://www.lavishlifestylesla.com
?