Michael "Wheels" Parise, owner of well-known LA catering company Cannoli Kings, is going back to his comedy roots this spring as he joins long-time friend and funnyman Andrew "Dice" Clay in the upcoming series "Dice Undisputed".
The VH1 reality show, which premieres Sunday, March 4th at 10:00 p.m., will feature Dice as he propels himself out of an early retirement and back into the comedy scene he dominated in the 1980s, with Wheels by his side acting as the comedian's road manager and opening act while still running his catering company. "After giving up comedy so long ago and going into the cooking world it's nice to do a show on VH1 that's about comedy and also has the catering element involved," said Wheels.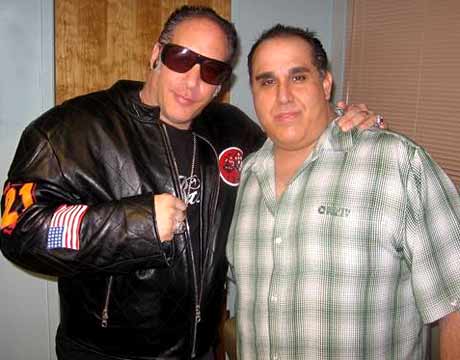 The show is characterized by the close relationship between the two men who have been friends since the late 1980s when Dice saw Wheels perform at a comedy club and asked him to open for him in a national tour, followed by the 1991 film "Dice Rules" in which the two acted together.  From there Wheels went on to headline his own shows at numerous comedy venues from Pip's in Brooklyn to the World Famous Comedy Store in Los Angeles and has appeared in over 15 movies and 70 TV shows.
It wasn't until Wheels met his wife that he opted to trade in his comic's hat for a chef's and started his own catering business in 2003 called Cannoli Kings, in homage to his Italian heritage and training at the Culinary Institute of America. What originally started off as a cannoli mail order and drop-off catering service grew quickly into a personal chef service for celebrities such as Halle Berry and Michael Jackson as well as catering events such as The Emmy's and Fox's Reality Remix Awards.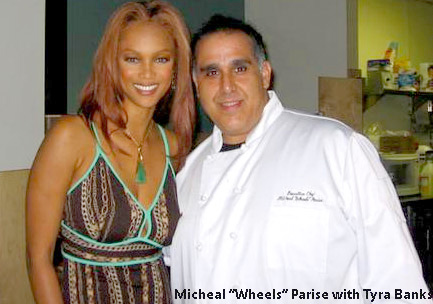 Wheels is very family-oriented and enjoys spending time with his wife and 2-year-old daughter at their home in Los Angeles but that hasn't stopped him from creating a successful business. Wheels was very aggressive with the marketing, doing the majority of it on the internet.  And just four years after its inception Cannoli Kings has been deemed one of LA's favorite catering companies as well as rated best caterer in Los Angeles by CitySearch 2007 and received mention in The Great Chefs of LA, LA Magazine, Hollywood Reporter and others.
Expect to next see Wheels gracing the small screen in his and Dice's seven-part half-hour reality series "Dice Undisputed", which is scheduled to premiere Sunday, March 4 at 10:00PM ET/PT on VH1. To see more of Dice, go to VH1′s VSpot here…
Wait! Don´t forget to Subscribe for Free!
Main Feed | What is RSS?
Enter your E-mail below to Subscribe

*
No spam
|
Privacy Policy
We will not sell or distribute your e-mail address to anyone else.
Written by Krissy Hawkins