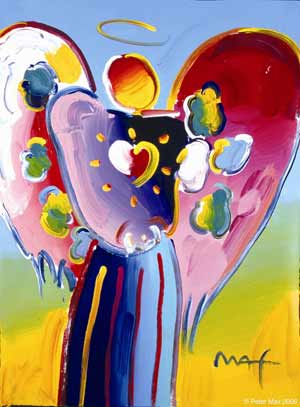 The Art of Peter Max Gallery in the Forum Shops Las Vegas, one of two galleries in the world exclusively selling Peter Max paintings, has announced a first-ever Virtual Exhibition, Saturday, September 2 at 1 p.m. Live via high-speed Internet connection, artist Peter Max will communicate virtually through plasma screens at the gallery, taking guests in Las Vegas on a personal tour of his renowned studio in New York. Max will interact with guests present in the Las Vegas gallery, sharing his world with collectors and fans. Additionally, Max will draw an original dedication virtually for any guest who purchases a painting during the week of the event.?Nothing has ever been done like this before. Being able to interact with the artist virtually is something new and exciting that Peter has wanted to do for our art collectors since we opened the gallery,? said David Hakan, Founder and CEO of the Art of Peter Max Gallery. ?Peter has some ideas that will surely surprise everyone. Move over David Copperfield!?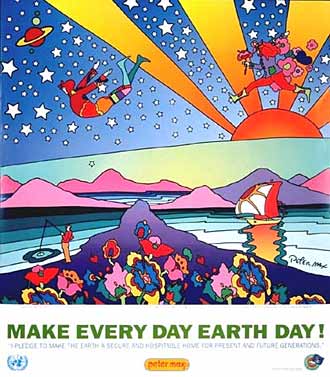 With paintings on exhibition in more than seventy museums worldwide, Peter Max and his vibrant colors have become part of the fabric of contemporary culture. Appropriately referred to as a modern pop icon, Max achieved his place in history having painted for various Heads of State, including six U.S. Presidents. From art that appeared on the first U.S. 10-cent stamp bearing the title ?Preserve the Environment,? to 235 U.S. Border murals greeting millions of travelers entering America each year, Peter Max seeks to capture themes of America at its finest in his art.
Peter Max art has appeared on everything from a Boeing 777 Continental jumbo jet, to the 1999 Woodstock stage, to a giant mural at the 2002 Winter Olympics in Salt Lake City. Max has been designated as the Official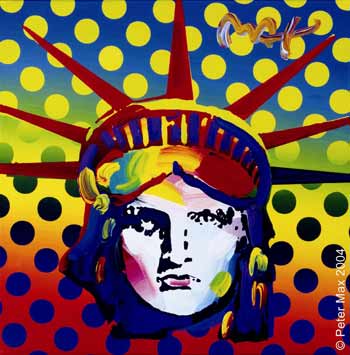 Artist of five Super Bowls, five Grammy Awards, World Cup USA, The World Series, and the United Nations Earth Summit, among many other designations.
The Art of Peter Max Gallery, located at The Forum Shops at Caesars Palace in the new expansion Terrace Level, is one of only two galleries in the world exclusively selling the artwork of Peter Max. The Las Vegas gallery holds the largest collection of original paintings for sale by Max, offering a wide assortment of paintings to the great cross-section of art collectors and enthusiasts who visit and reside in Las Vegas. For more information, please call (702) 644-7070 or email: pmgalleryvegas@aol.com.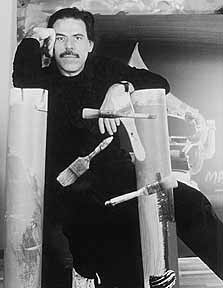 This inaugural Virtual Exhibition hosted by Peter Max is open to the public Saturday, September 2, 2006 at 1 p.m. at The Art of Peter Max Gallery in The Forum Shops.
Wait! Don´t forget to Subscribe for Free!
Main Feed | What is RSS?
Enter your E-mail below to Subscribe

*
No spam
|
Privacy Policy
We will not sell or distribute your e-mail address to anyone else.
Written by Gianna Brighton